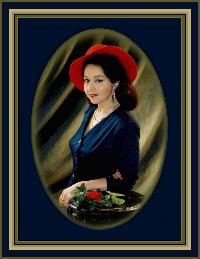 Ludmila Maksimchuk
I write verses, I draw, I play music since the childhood. My native city, Great Novgorod, very much had to these employment. Both in the childhood, and in a youth, and in the further my creative hobbies brightened up and ennobled prose of life. The period of active creativity has begun much later when I lived in Moscow.
Now I am the author of more than twenty books and words more than thirty songs. The majority of books was illustrated with me. Illustrations allow to express fuller attitude to that I write.
Literary works and illustrations to them – only a part of the general plan. I often represent, as on not which stage on a background of picturesque scenery the whole action is developed: actors play performance, music sounds, sing choruses and soloists, stage settings, suits, paints vary, light… Sometimes I dream about all this. It would be desirable to transfer in the book own perception of the world and events in it, using opportunities of modern polygraphy.
I draw basically water colour paints, gouache, sometimes pencils, oil. Many composers write songs on my verses - more than twenty songs sound on concert platforms of Russia and abroad. Some my products are awarded diplomas, letters, medals.
Probably, it would be possible to work in other directions,
but I have chosen paramount for myself the BOOK –
I consider as its main thing to be ambassador in the future!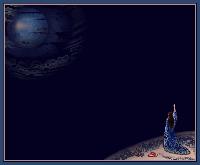 Ludmila Maksimchuk – poet, writer, artist, playwright, member of the Union of Writers of Russia, author of books: the collection of poems "Spring" (1994), the collection of poems and prose "Red Candles" (1997), the story "Not Everything Burns Out..."(1998), a spiritual and philosophical essay "What for We Are Here? " (2003), the monographic fundamental work "The Chernobyl Dictionary of Mankind" (2004), the collection of poems and prose "Home on Earth" (2005), the book for children and adults "Holiday" (2005), the story "The Golden Comet Flies" (2006), collection of novellas and fairy tales "Apple of Life" (2006), essay "In the Flame of History" (2006), novel "Our General" (2007, 2010, 2017, 2020), books for children "What Should Preschoolers Know about Fire Safety? " (2007), collection of spiritual poetry "Three Angels" (2009), dramatic play "Rereading the Commandments of the Lord" (2009), poem "Victory Day, 1945" (2009), poem "Chronicle – Forty-Seven" (2009), poetry collection "Earthly Lighthouse" (2009), philosophical and poetic collection "Petals" (2010, 2020), collection of poems, journalism, prose "Ararat" (2012), collection of poems and prose "Amber Crystal" (2012), collection of stories, sketches , fairy tales "The Order of Things" (2012), the book "Cities", a poetic travel diary (2013), essays for children on the fire-fighting theme "Fire Big and Fire Small" (2013), the literary-artistic album "Carriage Clock" (2015), literary-art album "Stone Age" (2017), collection of poetry and prose "Myth" (2017), collection of poems "Warning" (2021), short sketches "Cactus, Brooch, Suitcase" (2022), essay "Fire at the Chernobyl nuclear power plant on May 23, 1986" (2022), literary-art album "Adamas-RA" (2023).
Some materials are published in periodicals, literary almanacs, scientific and journalistic publications of Chernobyl authors and the fire service of the Ministry of Internal Affairs and EMERCOM of Russia, foreign and Russian Internet portals; most of the books are in Russian public and scientific libraries, in the libraries of Moscow State University and Moscow Institute of Physics and Technology, and some – abroad, in particular: in the Library of Congress, the National Library of Great Britain in London, in the Library of Varna Free University named after Chernorizets Khrabar (Bulgaria), in the libraries of the Russian society in Vienna, Montevideo, Washington, in the libraries of Armenia, Egypt and so on. Lyudmila Maksimchuk is the author of the words of dozens of songs, among which several became laureates and diploma winners of All-Russian and International festivals and competitions. She designs her books herself. Her paintings are in various cities of Russia and abroad, in museums, private collections and public organizations.